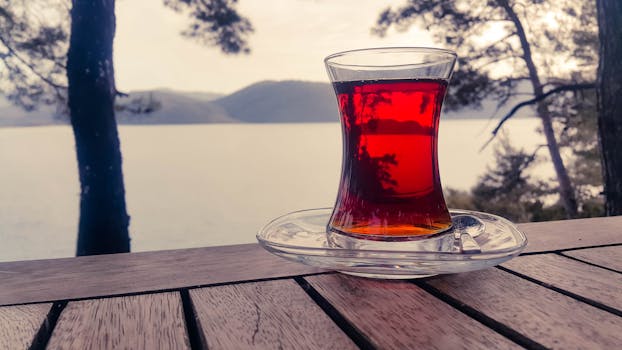 Fruit Tea - Recipe For a Lesser-Sweetened Version
By:Yvonne Perry
I was raised in the south where very sweet tea is the norm. In fact, if you are in a restaurant and don't want your tea sweetened, you must specify that you want UN-sweetened tea. Most waiters/waitresses south of the Mason-Dixon Line will automatically bring you sweet tea if you ask for tea or iced tea. I've actually had to wait while the restaurant staff made some tea without sugar.
My grandmother uses 2 ½ cups of sugar in one gallon of tea! It's a perfectly acceptable allotment of granulated cane product in a pitcher of Georgia tea. A lot of southerners, including most of my family members, love it, but I never learned to like the syrupy taste of it. Besides, the extra sugar only converts to fat and ends up on my hips and thighs, so I opt for a lesser-sweetened recipe.
I spent a couple of years in the north where sweet tea was not readily available. I was in heaven. I never had to worry when I drove away from the take-out window if I was going to gag on the first straw full of my drink.
Same goes for fruit teas. Most are simply too sweet for my taste. If I want fruit tea in a restaurant here in Tennessee, I ask for half a glass of fruit tea and half a glass of unsweetened tea. I get some crazy looks and normally get charged for two drinks. Okay, here's my solution.
1. Don't drink tea in a southern restaurant unless you can get to the spout and control the sugar level in person.
2. Make fruit tea at home using this delicious recipe. It tastes great in any season!
*4 Family-sized tea bags
1 ½ quarts of boiling water
½ Quart of cold water
**1 Quart of orange juice
**1 Pint of apple or pineapple juice
**1 Pint of lemonade
*Green tea contains more health benefits (such as anti-oxidant properties) than regular tea but its taste gets lost when you add the rest of the ingredients. If you want a stronger tasting fruit tea, I suggest using black or orange pekoe tea bags. Sweet tea Southerners would never use green tea. Come to think of it, they wouldn't use this recipe for fruit tea either!
** You may use comparable amounts of a juice blend.
Place tea bags in a one-gallon pitcher in which you plan to serve or store your brew.
Pour boiling water over tea bags and allow it to steep for about an hour.
Discard tea bags, add cold water and juice. Stir and refrigerate overnight. Stir before pouring, serve cold and enjoy.
Yvonne Perry is a freelance writer and the owner of Writers in the Sky Creative Writing Services (WITS). She and her team of ghostwriters are ready to assist you with writing and editing for books, eBooks, Web text, business documents, resumes, bios, articles, and media releases. For more information about writing, networking, publishing, and book promotion, or to sign up for free email delivery of WITS newsletter, please visit http://www.writersinthesky.com New subscribers receive a free eBook Tips for Freelance Writing.