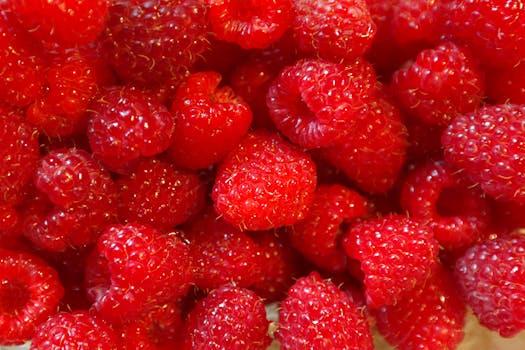 How to Make Raspberry Lemonade
By: Madhuram Prabhakar
Before going to the recipe, a small trivia I found about Raspberry. According to legend, raspberries were originally white. The nymph Ida pricked her finger while picking berries for the crying infant Jupiter, and raspberries have since been tinged red with her blood. (The botanical name of the raspberry is Rubus idaeus. Rubus means "red", and idaeus means "belonging to Ida"). Red raspberry is often the source of a good dietary supplement which you can find in local super markets called ellagic acid. This dietary substance found naturally in raspberries which acts as good antioxidants which prevent unwanted damages to cell membranes. For adults, Raspberry is important fruit for keeping the vision health. Now to a simple recipe using raspberries:
Frozen or Fresh Raspberries - 2 cups
Juice of 1 big Lemon
Water - 5 cups
Sugar - 1/2 cup
Procedure:
1. If using frozen raspberries, thaw them as per the instructions in the package.
2. Blend it using approximately 2 cups of water.
3. Strain the raspberry juice using a fine sieve repeatedly to get rid of the seeds. (that's what it's called right?)
4. In order to dissolve the sugar, I added the sugar, lemon juice and a little bit of the raspberry juice in a blender and blended it thoroughly. To this add the remaining 3 cups of water, raspberry puree and mix it well. That's it, Raspberry Lemonade is ready now. Serve it in a glass with ice cubes and garnish it with mint leaves.
Alternatively you can also pour the lemonade in ice pop molds and freeze it, for a cool Popsicle. And this will be a lovely treat for summer. Enjoy!
The original article with step-by-step photos can be found [http://www.egglesscooking.com/2008/05/24/raspberry-lemonade/]here
Madhuram, Creator & Author of http://www.EgglessCooking.com/