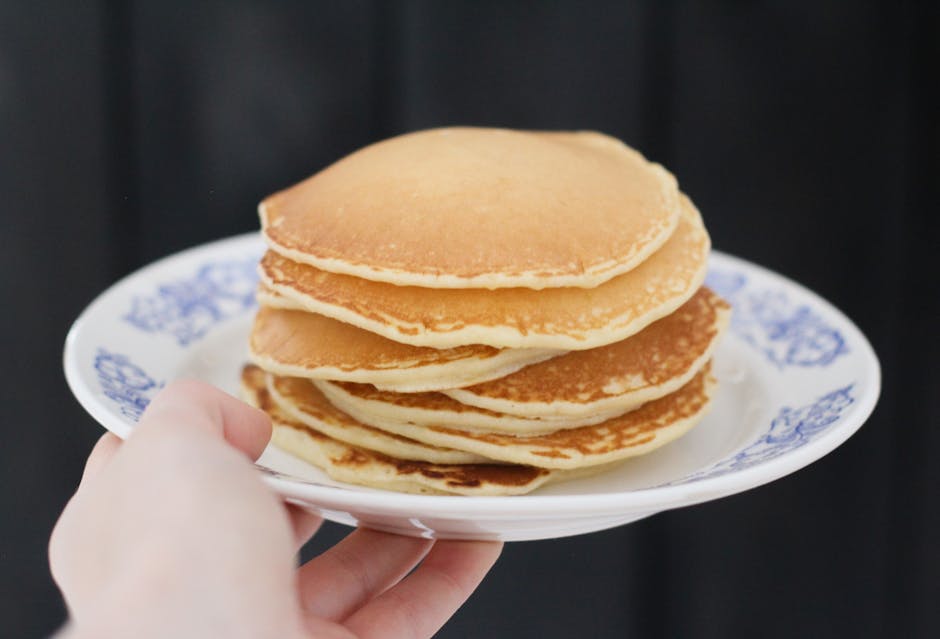 2 Delicious Pancake Recipes Your Family Will Love
By: Shelly Hill
During the weekends, I really enjoy spending some time in my kitchen early in the morning preparing breakfast for my family. If you are like me, you find box mix pancakes boring and lacking flavor.
Several years ago, a friend of mine gave me several recipes for homemade pancakes. What I really like about these recipes is that they are easy to prepare and they are more flavorful than a box mix.
If you are a busy mom, you can make some of these up during a Sunday morning and freeze them for later use that week. Just remove from your freezer, defrost for 1 minute in your microwave and then reheat on 75% power for 3 minutes.
Chocolate Chip Pancakes
2 eggs
1 1/2 cups milk
3 tablespoons vegetable oil
1 1/2 cups all-purpose flour
1 1/2 tablespoons granulated sugar
1 1/2 tablespoon baking powder
3/4 to 1 teaspoon salt
1/4 cup milk chocolate chips
1 tablespoons butter
In a large bowl, beat the two eggs for 30 seconds using an electric mixer. Stir in the milk, vegetable oil, flour, granulated sugar, baking powder and salt until all ingredients are well combined. Gently fold in the milk chocolate chips. Using a large skillet over medium heat, melt the 2 tablespoons of butter. Pour batter by 1/4 cup sized portions into your skillet and cook pancake for 3 minutes on each side or until golden brown.
Cinnamon Raisin Pancakes
2 1/2 cups all-purpose flour
1 1/2 tablespoons baking powder
1 teaspoon salt
1 teaspoon baking soda
1 teaspoon ground cinnamon
1/2 teaspoon ground ginger
1/4 cup molasses
2 cups milk
2 large eggs
6 tablespoons butter, melted
1 cup raisins
Place all ingredients into a large mixing bowl, except for the raisins. Using a mixer, beat the batter until all ingredients are well blended. Using a silicone spatula, stir in the raisins. Using a large skillet, melt 1 tablespoon butter over medium heat. Pour 1/4 cup of batter into the skillet. Cook on each side for approximately 3 minutes or until golden brown.
Shelly Hill has been working from home since 1989 and is a Manager with Tupperware. Shelly enjoys cooking and baking for her family and friends and trying out new recipes. You can visit Shelly online at [http://www.workathomebusinessoptions.com] or at http://wahmshelly.blogspot.com for additional free recipes and cooking tips.